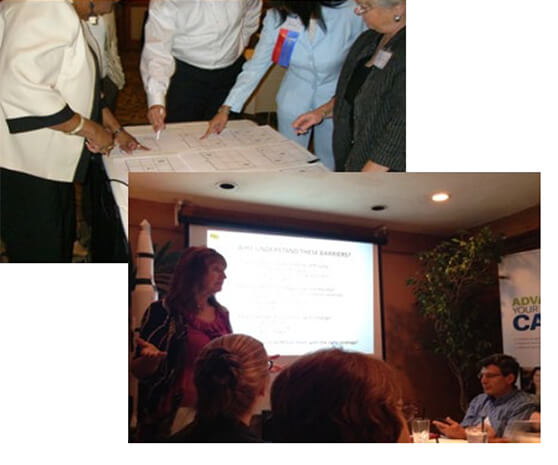 Change Your Perspective…
Change Your Performance!
Different Questions…
Different Solutions…
Amazing Results!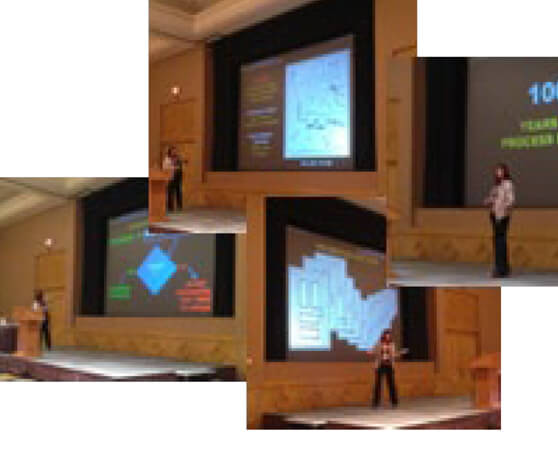 All Change starts with an INSIGHT and a DECISION to Change!
Kay Sever helps you SEE what you could not see and CHANGE what you could not change so you can DO what has NEVER been done! Once you see things differently, you will NEVER GO BACK to your OLD WAY OF THINKING… That's When Real Change Happens!
KAY IS AN EXPERT IN AN INNOVATIVE PROFIT STRATEGY:
Find Out How Much Money You Are LOSING And #StopYourLosses!

All of Kay's topics focus on "What's Missing" from Profit, Culture and Change!
Kay's props, stories, case studies and analogies connect with common management challenges.
Kay works to create "memory anchors" (i.e., lasting takeaways that can be "recalled" when needed).
Here are just a few testimonials from event planners and audience members:
"Kay is one of the most enthusiastic and inspiring speakers I have worked with. She was recently involved in our Mining Procurement & Supply event at the East Coast and I have already confirmed her to join us again at the same event on the West Coast of Australia. Her ability to transfer knowledge whilst managing to captivate an audience… is second to none and I would not hesitate to invite Kay back again or recommend her to any prospective business partners."
Teresa Bildstein, Senior Portfolio Manager, Mining IQ, a division of IQPC
"Whether hilarious or sobering, your stories deliver an eye-opening look at how organizations prevent employees from delivering their best." Kim Davis, Event Manager, MINING MEDIA, INC.
"Your presentation held up a mirror to executives and opened their eyes to unintended consequences of their best intentions."
Mark G. Ellis, President, INDUSTRIAL MINERALS ASSOCIATION OF NORTH AMERICA
"You said that the root cause of many corporate problems and low morale is poor management choices. Thanks for sharing these words of wisdom." William M. Reid, VP Product Development, AMPHEROL FIBER SYSTEMS INTERNATIONAL
TALK TO KAY TODAY IF YOUR COMPANY OR EVENT IS LOOKING FOR A PROGRAM THAT
APPLIES TO ALL INDUSTRIES, REGARDLESS OF PRODUCT, SERVICE OR SIZE OF COMPANY!
IS FRESH, MEMORABLE AND REALLY DIFFERENT!
ATTENDEES CAN IMMEDIATELY INTEGRATE IN THEIR COMPANIES!
DRIVES RADICAL< RAPID AND SUSTAINABLE CHANGE!
KAY'S BUSINESS EXPERIENCE AND FOCUS ARE UNIQUE
A WORLD EXPERT in ORGANIZATIONAL BARRIERS TO CHANGE – what they are, root causes, where to look, how to remove them.
Completed a 3-YEAR IN-DEPTH STUDY of MANAGEMENT'S BARRIERS TO CHANGE AND OPTIMIZATION.
Created a BARRIER REMOVAL SYSTEM SPECIFICALLY FOR MANAGEMENT TEAMS.
KAY REDEFINES "PROFIT MAXIMIZATION" AND KNOWS WHAT REAL SUCCESS IN BUSINESS LOOKS LIKE!
During 100-year low prices, Kay helped a business "BREAK-EVEN" and REMAIN OPEN while competitors were closing.
Kay has identified +$100,000,000 of hidden losses during her +35 year career…
$84,000,000 from one company alone… $17,000,000 from just one problem… many losses over $1,000,000
Dollars of profit missing without management's knowledge, mostly caused by corporate culture weaknesses.
Kay leads companies through a culture shift to eliminate losses… FREE MONEY from management insights and action.  
VIDEOS FROM EVENTS
INNOVATIVE INSIGHTS AND THE TRUTH ABOUT CHANGE
TOPICS FOR EXECUTIVES AND MANAGEMENT TEAMS:
Tapping Your Company's Profit Potential
Organizational Barriers that Stop Change
Understanding Losses Like You Understand Profit
Managing Your "Culture Engine" for "FREE" Profit
Building Trust and a Collaborative Management Team
Management's Role in Transforming Corporate Culture
INTERNATIONAL CONFERENCE SESSIONS
LIMA, PERU
International Symposium of
Mine Management
Competitive Advantage Through
Culture Change
PERTH, AUSTRALIA
Mining Procurement and
Supply West Coast
Procurement's Role in
Optimization
BRISBANE, AUSTRALIA
Mining Procurement and
Supply East Coast
Procurement's Role in
Optimization
CREATING "MEMORY ANCHORS" THAT SUSTAIN CHANGE: PROPS, ANALOGIES AND STORIES
Innovative Analogies
That Drive Change
TRUST: The Link Between
Profit and Culture
Building an
Opportunity Culture
Sample Stories and
Memorable Moments
Exposing the Truth
About Change
6 Words for
Culture Change
The High Cost of
Mixed Messages
Thoughts on Trust, Culture and
Management's Role in Change
KFNX 1100AM RADIO SHOWS: KEY MESSAGES ABOUT THE UNSPOKEN BARRIERS TO CHANGE
Barriers and
Management Credibility
Problems Accepted as
Part of the Process
Execution and
Capturing the Value
Inconsistent Work
Practices
Changing Management's
Perspective
Truth and Trust
in the Workplace
Root Causes of
Barriers to Change

OPPORTUNITY: The only element with an infinite atomic number and weight. An odorless invisible element defined as a hidden or substandard set of circumstances in business that, when not acted upon, creates invisible losses that reduce profit. These losses can be eliminated by management when linked to beliefs, behaviors and numbers that drive the corporate culture, yielding a desirable green substance found in financial institutions.