Training Webinars for Executives &
Managers… On-Line World-Wide in
Your Offices… No Travel Expense!
MiningOpportunity Modules share
NEW Insights & Strategies Linked
To Your Culture Income Stream!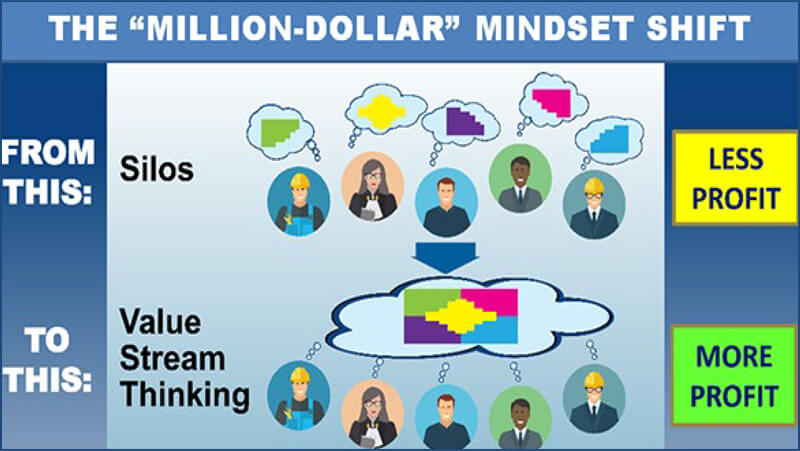 If you are ready to learn more about Hidden Losses Caused by Weak Cultures, Loss Reduction Strategies and Advantages of "Site-Wide" Optimization, Kay is offering TWO FREE GIFTS that will add value at NO COST TO YOU!
FREE GIFT #1:
"I am offering you a FREE WEBINAR that introduces the concept of losses caused by the corporate culture. Its content expands on the insights and case studies that I shared at the 2019 SME Annual Meeting and Conference on February 26, 2019.  I was a featured speaker in the Innovation & Technologies Block and my 20-minute session was titled: On Budget But Losing Millions… A 3-Dimensional Solution to a 2-Dimensional Problem."
To get the link to this FREE WEBINAR, please click here to complete a simple registration form.
The link will take you to a page that contains the webinar.
You will not be placed on any email or phone marketing lists.
Your information WILL NOT be shared with any other firms. You have my word on it!
Watching the FREE WEBINAR makes you eligible to receive FREE GIFT #2!
FREE GIFT #2:
Once you or your management team has watched the FREE WEBINAR, you can take advantage of a FREE 30-MINUTE PHONE CONSULTATION (a $500 value) with Kay! Within 7 days after you request the webinar link, Kay will reach out to you to schedule your FREE 30-Minute Phone Conference.      
Because our time is so limited, it will be important to use our time on the call wisely.
To keep our discussion focused and relevant, you will choose one of these three topics to discuss:
A specific problem related to the culture you are having… the loss will be estimated and linked to profit during the call.
Your management team dynamics… mindset, trust, follow-through, commitment and how they affect the bottom line.
Your goals for optimization… your progress so far and what is holding you back.
At the end of your FREE PHONE CONFERENCE, we will jointly decide how to move forward to maximize the value you receive from the MiningOpportunity System and the personal coaching that Kay would provide to your team!  
COMING LATER IN 2019!
MiningOpportunity System Instructional Modules will be available for purchase by my clients!
 Kay is THE EXPERT on LOSS REDUCTION and OPTIMIZATION! She is personally creating the content to ensure that her clients get the very best and most complete information about these NEW ground-breaking concepts, case studies and analysis techniques.
Kay will present the information in a way that connects to the problems and opportunities in your business, regardless of size, product or service. Here's a list of module topics that will be covered. More may be added in the future.  
Culture characteristics that create hidden losses
Management beliefs, behaviors and choices that create losses, stop losses and change culture
Quantifying culture losses.
Integrating losses with numbers used for management decision-making (KPIs. budgets, capital spending, expansions, etc.)
Integrating losses with management behaviors and processes (problem solving, project management, etc.)
7 Million-Dollar Mindset shifts that transform culture and accelerate change
Managing "Collisions" – moments when profit, culture and change are simultaneously at risk
Sustaining a loss reduction culture
Spend a Day with Kay (for existing clients):
Kay will offer "Spend the Day with Kay" live sessions with her clients so she can evaluate their progress and give focused and honest feedback that will help teams take immediate action. Q&A, pitfalls and your challenges will be covered. Kay will tell you what you are exceling and what you need to change to get the desired result. Kay will work with you to firm up an agenda that maximizes your value and the audience that would  benefit the most from attending.      
MiningOpportunity delivers More Money, Happier People and Faster Change!
EXECUTIVES and MANAGEMENT TEAMS learn how to USE NUMBERS, WORDS and ACTIONS
STRATEGICALLY to SHIFT YOUR COMPANY'S PERFORMANCE INTO OVERDRIVE!
#StopYourLosses

OPPORTUNITY: The only element with an infinite atomic number and weight. An odorless invisible element defined as a hidden or substandard set of circumstances in business that, when not acted upon, creates invisible losses that reduce profit. These losses can be eliminated by management when linked to beliefs, behaviors and numbers that drive the corporate culture, yielding a desirable green substance found in financial institutions.