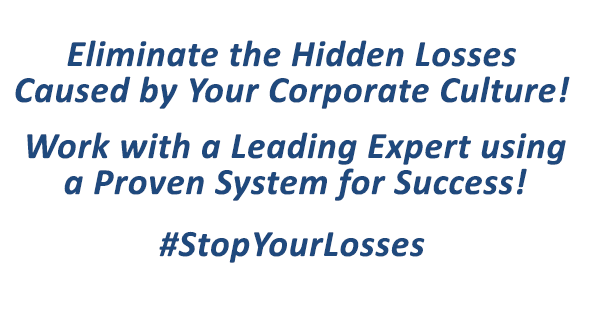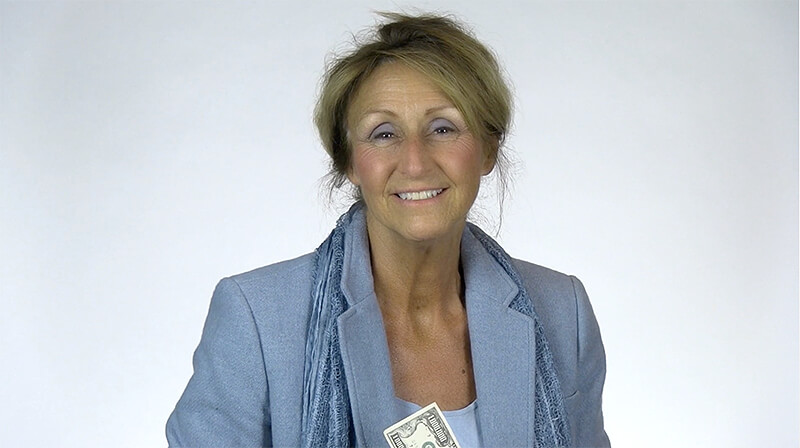 Kay Sever, CMC, Loss Reduction & Optimization Expert
Executive and Management Team Development

Valuing Losses You Can't See… Empowering People to Stop Them!
Pursuing the greatest areas of opportunity left in business today:
Quantifying/Capturing the Hidden Capacity and Profit Potential of Assets and People!
Connecting your Corporate Culture to your Profit Potential… #StopYourLosses!
How Much Excess Capacity Is Hidden in Your Production Processes?
Companies invest in equipment and systems expecting that the production capacity purchased will be utilized, but that does not always happen. Some capacity remains hidden or is not accessible because of the way processes, plants and equipment are managed. The value of hidden capacity is seldom measured, so management teams are not aware of the dollars they are leaving on the table. As a result, true system bottlenecks may become masked, which leads to misplaced expansion capital and lower ROIs. Knowing how to reveal and value excess capacity can be worth millions of dollars to a company. Kay Sever teaches executives how to uncover hidden capacity and tap that capacity to postpone capital spending and prevent misplaced expansions.
        How Much is Your Corporate Culture Costing You?
Does Your Corporate Culture have these "Culture Characteristics"?
Fear of revealing problems.
Mistrust between members of the management team OR between management and the workforce.
Silos (departments acting on their own) not working with others to create the best result for the company.
"It's Just the Way It Is Here"… problems with processes and people ignored, especially those "accepted as normal".
High project contingencies that cover the cost of culture weaknesses (lack of commitment, follow-through, silos, etc.)
No numbers

or key measures

that quantify and track what is possible to achieve.
No awareness of the impact of management beliefs/behaviors on profit, culture and change.
Unsustainable change, causing the company to continually shop for one that will stick.
If you answered "yes" to these questions, you could be leaving MILLIONS OF DOLLARS on the table!
Corporate Culture Losses can exceed $1,000,000 annually!
Watch this short video to learn more…
The GOOD NEWS is that there is now a Proven System designed to stop your Culture Losses!
The MiningOpportunity System helps you Shift to a Loss Reduction Culture!
MiningOpportunity Training Modules teach executives and management teams how to:
Identify and prioritize hidden losses caused by the corporate culture.
Reframe culture losses as culture "opportunities" that create urgency for action and change.
Understand management beliefs and behaviors linked to profit, culture and change.
Connect culture losses strategically to management decision criteria and working relationships.
Employ management strategies and sports-like "plays" that unite the team.
Make choices that build trust, collaboration and management credibility with the workforce and the BOD.
Sustain the new culture and the profit it delivers for years to come.
MiningOpportunity delivers More Money, Happier People and Faster Change! 
CULTURE CHANGE TESTIMONIALS
 "I am happy because you are teaching my people to think like I do!"   J. Huang, CEO, Chinalco Peru
 "Kay helped our managers see the world differently and zero in on the best value opportunities…
Kay knows how to change a culture."  Richard Robison, Senior Vice President, Peabody Energy
If your Assets Have Hidden Capacity and Your Corporate Culture is Weak,
YOU ARE LOSING MONEY and DON'T KNOW IT!
It's Time to Talk to THE EXPERT in CULTURE TRANSFORMATION and LOSS REDUCTION!
Click Here to Watch our

FREE WEBINAR

and Receive a

FREE 30-Minute Phone Consultation!
#StopYourLosses

OPPORTUNITY: The only element with an infinite atomic number and weight. An odorless invisible element defined as a hidden or substandard set of circumstances in business that, when not acted upon, creates invisible losses that reduce profit. These losses can be eliminated by management when linked to beliefs, behaviors and numbers that drive the corporate culture, yielding a desirable green substance found in financial institutions.