MiningOpportunity
Unlocking Management's
MOST ELUSIVE GOAL:
Achieving and Sustaining
"

Best Possible

" Performance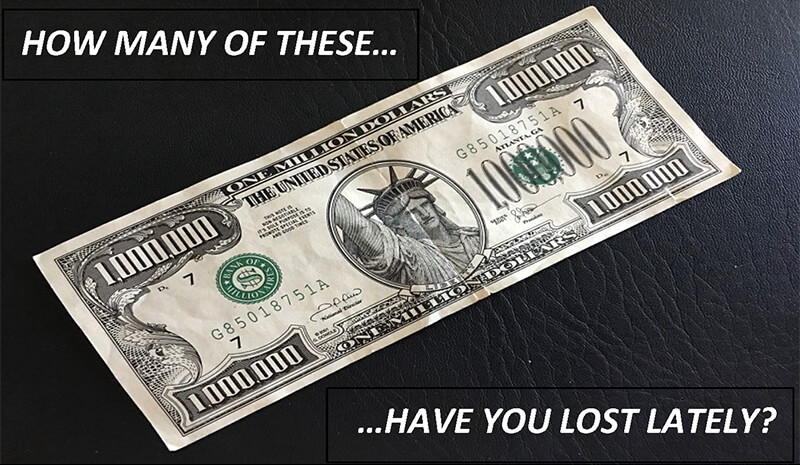 "Best Possible" Performance is a steady operating state where

assets, the organization, and management

are ALL focused on

"best possible" results, and hidden losses and operating potential are intentionally converted to profit.
Welcome to

MiningOpportunity

!
If your leadership team wants to "move beyond budget", achieve "best possible" results, and sustain those results for the long term, you have come to the right place!
Did you know that companies can be "in the black" or meet budget year after year and still leave millions of dollars on the table? These dollars are linked to hidden Profit Opportunities (untapped operating/earnings potential… dollars for What's Not Working, What's Not Happening, What's Missing, What's Lost, and What's Available But Hidden).
How can executives and management teams be unaware of this much missing profit?
Because… there is NO ACCOUNTING SYSTEM for Opportunity!
With NO SYSTEM to track operating potential and hidden profit opportunities (dollars left on the table), these dollars remain hidden from management. When leadership teams CAN'T QUANTIFY dollars they forfeit, they CAN'T ACT to convert these losses to profit. If companies DON'T KNOW THE GAP between today's performance and "how good they can be", they CAN'T ACHIEVE "best possible" results!

MiningOpportunity was designed to solve ALL of these problems!
MiningOpportunity

starts by helping you create a data-set for hidden profit potential!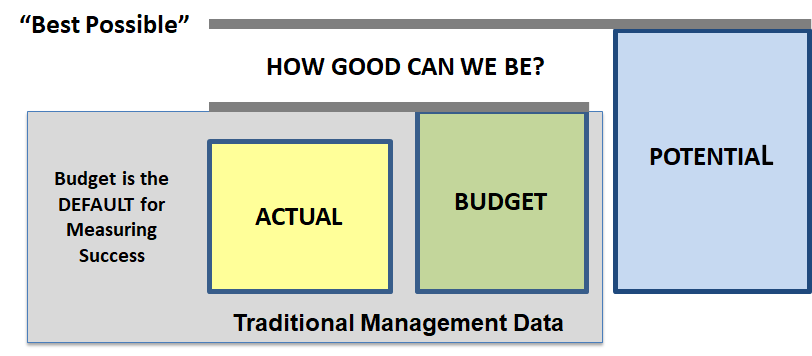 Operating Potential and "Whole Opportunity" Optimization
When companies decide to pursue optimization, they are often in operating mode AND already focused on productivity and performance data. To achieve optimization, equipment is modified or purchased to yield desired run-rates and eliminate bottlenecks at certain points in the production value stream. Gains are tracked from the investment and are used to evaluate optimization success. 

Equipment upgrades are a very important part of the optimization process; however, achieving and sustaining optimization over the long term must also include the financial impact of the organization that surrounds the equipment. This broader scope requires an understanding of the entire profit-generating landscape of a site or company. You need data linked to your all of your operating potential to give you that perspective… data that defines the "whole opportunity" for optimization!
Expanding the scope of optimization to include "whole opportunity" data means that you not only are focused on optimizing equipment performance, but that you can now understand, measure and act to eliminate conditions within the organization that prevent you from achieving your best performance… factors that negatively impact equipment productivity and cost… factors that invisibly reduce the bottom line, almost like a second income stream that's always in the red… an invisible stream of losses that exists but is not measured or reported because the general ledger was not designed for that purpose.
New Operation START-UP: The PERFECT Optimization Opportunity
New operations have a one-time opportunity to position the site to achieve "best-possible" performance starting on Day One of production. It is possible to choose a "whole opportunity" optimization focus and make that focus the way business is done over LOM. This means that a management team has not only acquired equipment with an intent of optimizing run-rates over LOM, but that they have also taken steps to eliminate optimization barriers "pre-start-up" and have metrics in place to identify 1) new barriers as they arise and 2) potential profit dollars at risk in the future.
Benefits of a "Whole Opportunity" Optimization Approach

Every operation has untapped operating potential, which is why a "whole opportunity" optimization approach works equally well for start-up operations and for operations that have been running for decades. Linking that operating potential to "whole opportunity" data connects the leadership team to their operating potential for the very first time. Building a "whole opportunity" data set is not hard work; it is very "common sense" work that will have a huge payback over LOM because this data helps companies identify the barriers and limiting factors that are holding them back and see the dollars they are leaving on the table, even AFTER investing in new equipment for the purpose of optimization.
With metrics linked to your management team's desire to achieve "best possible" performance,
1)     Your leadership team (and the workforce) will know how close they are to achieving that goal.
2)     You can have meaningful and constructive conversations about what's holding you back.
3)     You can finally reach consensus on problems that were difficult to discuss and solve in the past.
4)     You can connect your corporate culture to "best possible" goals and sustain a "whole opportunity" focus long-term. 

That's when "full optimization" across a site and company can be achieved and sustained!
A

"Whole Opportunity" Focus

reveals Losses >$1,000,000/yr!
Watch this short video to learn more…
"BEST POSSIBLE" PERFORMANCE TESTIMONIALS

:
 "I am happy because you are teaching my people to think like I do!"   J. Huang, CEO, Chinalco Copper, Peru
 "Kay helped our managers see the world differently and zero in on the best value opportunities…
Kay knows how to change a culture."  Richard Robison, Senior Vice President, Peabody Energy
More Money, Fewer Problems, Happier People! 
MiningOpportunity Is Designed to Help You Achieve "Best Possible" Performance by Applying a "Whole Opportunity" Optimization Focus! This is a very important design feature because chasing "best possible" IS NOT THE SAME as pursuing improvement:

The improvement process incrementally increases today's performance in the midst of barriers that sabotage success.

The MiningOpportunity process uses data to assess the gap between today's performance and the "BEST" you could do. This gap is caused by weaknesses in asset/organizational processes that cause losses that are never measured or reported. Quantifying this gap EXPOSES dollars left on the table so you can "MINE" (extract the value from) the gap and convert it to profit! Barrier removal is an inherent part of the process, so "best possible" results can be achieved and sustained!

This is a different way to THINK about profit.. a different way to MAKE MONEY… a different way to CHANGE! 
It's Time to Stop leaving Money on the Table. It's Time to Talk to THE EXPERT with

25 YEARS OF EXPERIENCE

in "BEST POSSIBLE" PERFORMANCE and OPTIMIZATION MANAGEMENT!
We will discuss your goals, questions and concerns to determine if MiningOpportunity is a good fit for your company. A phone call with me is FREE!
480-545-9095, 480-223-2230
Email: Kay@MiningOpportunity.com

OPPORTUNITY: The only element with an infinite atomic number and weight. An odorless invisible element defined as a hidden or substandard set of circumstances in business that, when not acted upon, creates invisible losses that reduce profit. These losses can be eliminated by management when linked to beliefs, behaviors and numbers that drive the corporate culture, yielding a desirable green substance found in financial institutions.