MiningOpportunity
Unlocking Management's
MOST ELUSIVE GOAL:
A Proven System for Achieving and Sustaining "

Best

Possible

" Performance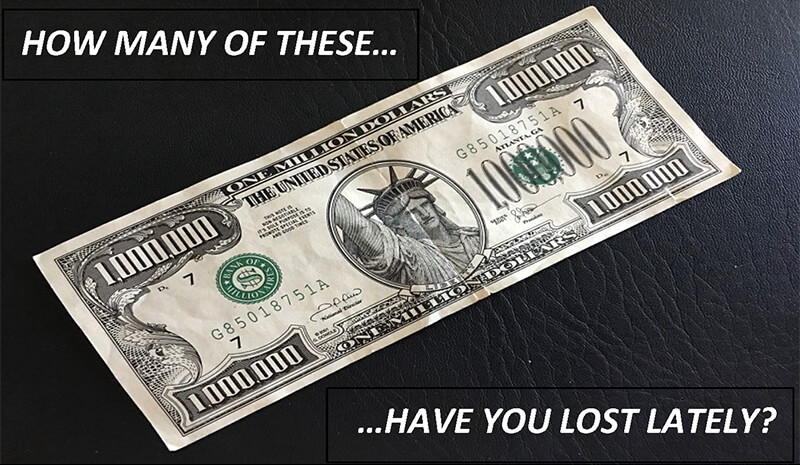 Welcome to MiningOpportunity!
If your leadership team wants to move beyond budget and achieve "best possible" results, you have come to the right place!
Did you know that companies can be "in the black" or meet budget year after year and still leave millions of dollars on the table? These dollars are linked to hidden Profit Opportunities (untapped earnings potential)… dollars for What's Not Working, What's Not Happening, What's Missing, What's Lost, and What's Available But Hidden.
How can executives and management teams be unaware of this much missing profit?
Because… there is NO ACCOUNTING SYSTEM for Opportunity!
With NO SYSTEM to track profit opportunities (dollars left on the table), these dollars remain hidden from management. When leadership teams CAN'T QUANTIFY dollars they forfeit, they CAN'T ACT to convert these losses to profit. If companies DON'T KNOW THE GAP between today's performance and "how good they can be", they CAN'T ACHIEVE "best possible" results!

MiningOpportunity was designed to solve ALL of these problems!
"Best Possible" Performance:
…is a steady operating state reached when assets, the organization and management are all focused on producing "best possible" results. When the full earnings potential of the company is tapped to generate profit, earnings are maximized.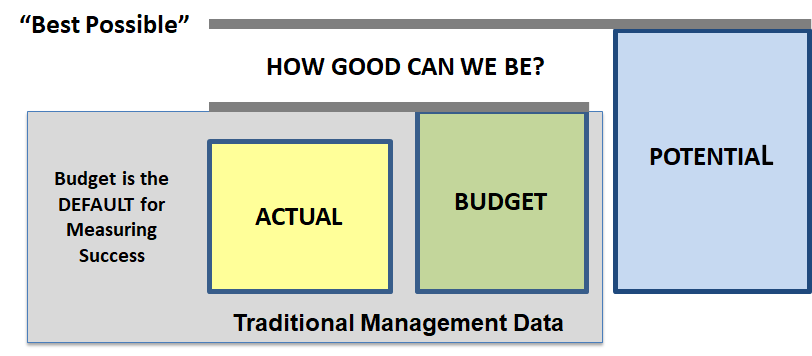 MiningOpportunity is a system for tapping profit potential to achieve "best possible" performance. IT IS NOT THE SAME AS IMPROVEMENT!
The improvement process incrementally increases today's performance in the midst of barriers that sabotage success.

The MiningOpportunity process uses data to assess the gap between today's performance and the "BEST" you could do. Quantifying this gap EXPOSES dollars left on the table so you can "MINE" (extract the value from) the gap and convert it to profit! Barrier removal is part of the process, so "best possible" results can be achieved!


This is a different way to THINK about profit! This is a different way to MAKE MONEY! This is a different way to CHANGE!
15 NEW POSSIBILITIES

with DATA for POTENTIAL:

How many of these would give you a

competitive advantage

in the marketplace? 
You would learn that problems perceived as "small" can be worth a million dollars.
You could

create urgency

to fix problems that were overlooked, ignored or had low priority.
You could use equipment losses to make smart changes to the way you manage assets.
You would find production losses NOT CAUSED by production.
You would know the

true cost of delays

and take action to reduce them in order of value.
You would be able to perform "surgical" cost reduction to eliminate invisible cost overruns.
You could evaluate the achievability of budget targets.
You would feel

confident about

capacities when designing a plant or approving capital.
You might

postpone expansions

or avoid placing an expansion in the wrong place.
You would learn that

your organization CAN CREATE losses

.
Your people would have a hard time

"choosing" to NOT work together

to solve problems.
You could

assign dollars to weaknesses

in the organization and corporate culture.
You would learn how management interactions can result in unintentional losses.
You could have

honest conversations

about "what's not working" in your company.
You could use loss data to

open communications and build trust

with your people.
Organizational

Weaknesses

can cause Losses >$1,000,000/yr!
Watch this short video to learn more…
"BEST POSSIBLE" TESTIMONIALS

:
 "I am happy because you are teaching my people to think like I do!"   J. Huang, CEO, Chinalco Copper, Peru
 "Kay helped our managers see the world differently and zero in on the best value opportunities…
Kay knows how to change a culture."  Richard Robison, Senior Vice President, Peabody Energy
More Money, Fewer Problems, Happier People! 
MiningOpportunity Is Designed to Help You Achieve "Best Possible" Performance!
It's Time to Stop leaving Money on the Table. It's Time to Talk to THE EXPERT with

25 YEARS OF EXPERIENCE

in "BEST POSSIBLE" PERFORMANCE and OPTIMIZATION MANAGEMENT!
We will discuss your goals, questions and concerns to determine if MiningOpportunity is a good fit for your company. A phone call with me is FREE!
480-545-9095, 480-223-2230
Email: Kay@MiningOpportunity.com

OPPORTUNITY: The only element with an infinite atomic number and weight. An odorless invisible element defined as a hidden or substandard set of circumstances in business that, when not acted upon, creates invisible losses that reduce profit. These losses can be eliminated by management when linked to beliefs, behaviors and numbers that drive the corporate culture, yielding a desirable green substance found in financial institutions.